*NEW* Custom Name Sword PACKAGE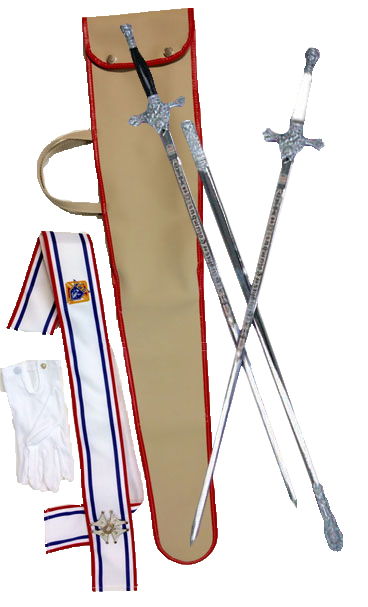 TEC-NY
Personalized Member's Name Sword.
SP200
SP200
342.50
The English Company, Inc.
https://www.kofcsupplies.com/Item/SP200
*NEW* Custom Name Sword PACKAGE
SP200 - *NEW* Custom Name Sword PACKAGE
Member's CUSTOM Name Sword PACKAGE. Available with Black Handle for standard 4th degree member or the White Handle for Faithful Navigators or Past Faithful Navigators (add'l charge). LIMIT 25 characters and spaces on each side of blade! Delivery time 3-4 months.
Outstanding Quality and Workmanship.
EXCLUSIVELY MADE BY THE ENGLISH COMPANY!

Package included:
-Sword has Member's Name Etched on Side 1 and the words, Knights of Columbus or your own lettering on Side 2.
-Service Baldric
-White Gloves
-Sword Case (engraved plate option additional...see below)

"A Proud Heirloom Remembrance of Being a Member
of The Knights of Columbus"

*Order Yours Today!

Software: Kryptronic eCommerce, Copyright 1999-2020 Kryptronic, Inc. Exec Time: 0.039935 Seconds Memory Usage: 1.141197 Megabytes