KofC Custom Sword Package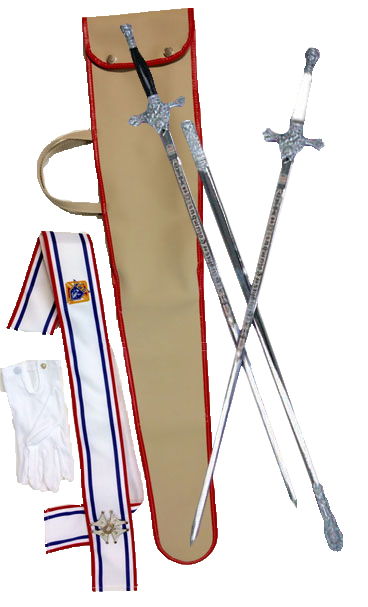 TEC-NY
Personalized Member's Name Sword. All package items will be shipped and Custom Sword will follow in approx. 3-4 months after. We appreciate your business - A FREE 4TH Degree Necktie WILL BE SENT WITH YOUR ORDER
SP200
SP200
360.00
The English Company, Inc.
https://www.kofcsupplies.com/Item/SP200
KofC Custom Sword Package
SP200 - KofC Custom Sword Package
Custom Name Sword "Package". Black OR White Handle.

Outstanding Quality and Workmanship.

EXCLUSIVELY MADE BY THE ENGLISH COMPANY!

Package includes:

-Custom" Name Sword (see below for engraving instructions) (White Handle additional charge)


-Service Baldric

-White Gloves

-Sword Case

-Case Plate -(optional..see below)

Note: All in stock package items will be shipped and the custom sword will follow within 3-4 months after.*

**Bonus Item (Limited Stock Only): A FREE 4th Degree Necktie WILL BE SENT WITH YOUR ORDER.
Software: Kryptronic eCommerce, Copyright 1999-2022 Kryptronic, Inc. Exec Time: 0.013837 Seconds Memory Usage: 1.142662 Megabytes