LLADRO Voyage of Columbus Statue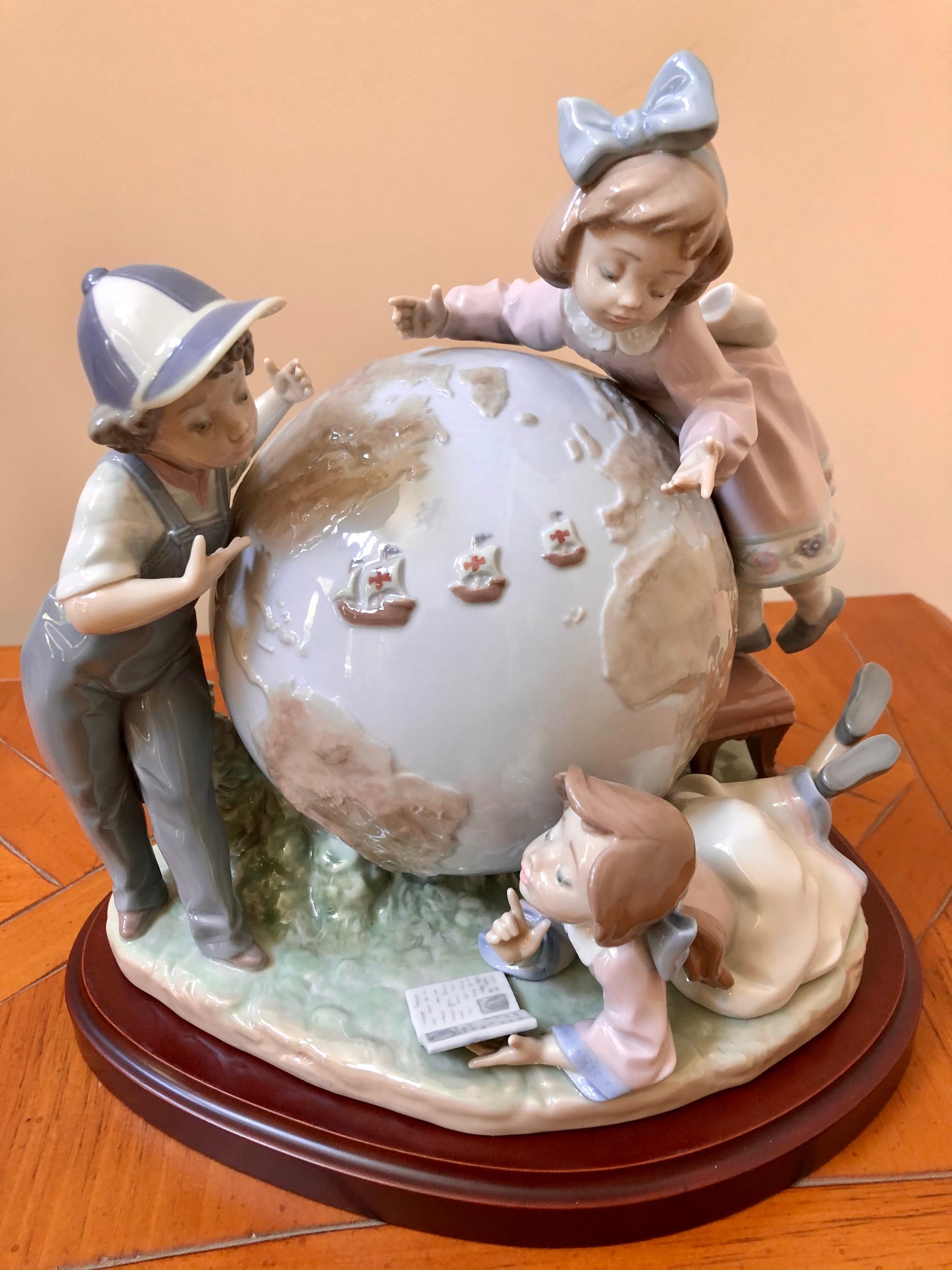 TEC-NY
TEC-5847
TEC-5847
300.00
The English Company, Inc.
https://www.kofcsupplies.com/Item/TEC-5847
LLADRO Voyage of Columbus Statue
TEC-5847 - LLADRO Voyage of Columbus Statue
LLADRO STATUE #5847 THE VOYAGE OF COLUMBUS (WOODEN BASE INCLUDED)
There is only one way to describe this Lladro....Amazing! There is some great detail on these children watching the ships sail on the globe.

Sculpted by Francisco Polope this piece measures approx. 9.50" tall x 9.75" wide.

This is a Limited Edition Piece with only 7,500 made.

Don't miss this opportunity to purchase this beautiful Lladro! Only 1 available.
Software: Kryptronic eCommerce, Copyright 1999-2021 Kryptronic, Inc. Exec Time: 0.007582 Seconds Memory Usage: 1.057007 Megabytes