Formal Accessories - Tuxedo Shirt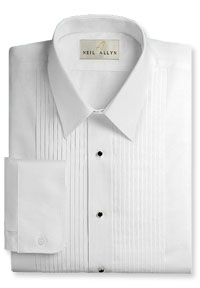 TEC-NY
Formal Shirt with a Multipleat front, 65% polyster/35% combed white cotton . Stud or button closure, barrel cuff - accepts cuff links Specify collar size and sleeve length.
607
607
28.00
The English Company, Inc.
https://www.kofcsupplies.com/Item/607
Formal Accessories - Tuxedo Shirt
Get discounted pricing on sale items when you buy today.
Software: Kryptronic eCommerce, Copyright 1999-2020 Kryptronic, Inc. Exec Time: 0.030412 Seconds Memory Usage: 1.097633 Megabytes